We met on the day of their engagement session which happened to be the day before their wedding. This is very unusual for the session to be so close to the actual wedding but they are from New York and it worked out perfectly to do it then since they were in town finalizing plans for the ceremony at
Princess Place Preserve
.
They wanted to incorporate their dog, Joni into the session and she loved tagging along for the photos. She was so well behaved, just lying down beside them in many of the photos. Some people like to have props to make their engagement photos more personalized... I think Joni did just that for these two. They said Joni travels with them all the time so it was very fitting to include her in this!
Joni added a little something extra to the photos!
A little sightseeing and cuddling in the grass.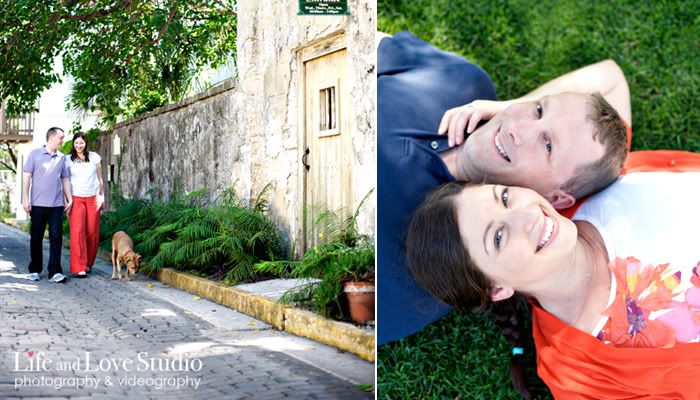 I watched Joni while they changed into their second outfit. We got along just fine. She loves to give kisses! They didn't see this picture until I posted their proofs :)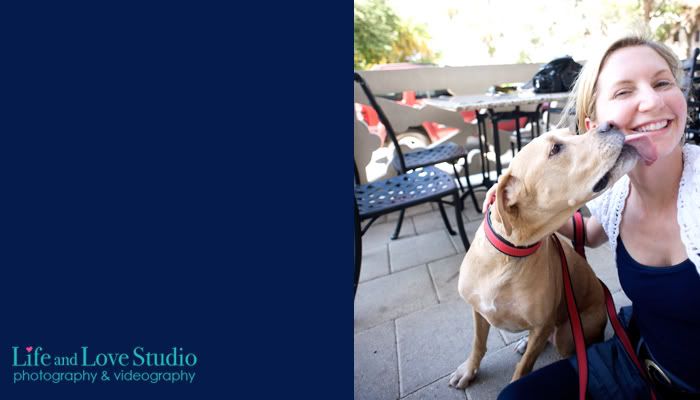 So pretty.
This is my favorite. I just love Jennie's expression. It's a beautiful moment.
Back at their bed and breakfast.