These two are not only great for each other but they are WONDERFUL to work with! They are so easy going and up for having fun with their pictures. I got to shoot their engagement photos last May in a field of flowers here in St. Augustine. I had a blast and their pictures turned out stunning! You can see
some of my favorites from that session
on my old blog. They also had me design
their save the date cards
with the photos.
A few weeks ago I shot their rehearsal dinner and wedding. The ceremony was at St. Anastasia Catholic Church and their reception was at
Marineland
. What an awesome place for a reception! The whole day was so much fun. We shot pictures downtown after the ceremony then headed over to Marineland for their dolphon interactions and a brief break before the reception. Their wedding party made Jay and I feel like we were part of the group. They had a Chick-fil-A platter to snack on at Marineland before the reception and as soon as I came in from taking pictures of the place settings they made sure I had something to eat. They have also been full of compliments and excitement about their pictures. Last week Whitney sent me this email after I told her the rehearsal dinner proofs were online...
"The pictures are wonderful!!! Going back to work this week has been rough - and your email and proofs completely brightened my day!...You and Jay are so much fun to work with and I absolutely adore you guys. My entire family (as well as Mike's) was so pleased with you both and my grandmother thinks you are "such a delight" :) Thanks again - you are amazing!"
People like these make me love my job!
Here are some of my favorite pictures from their wedding...
The beautiful dress.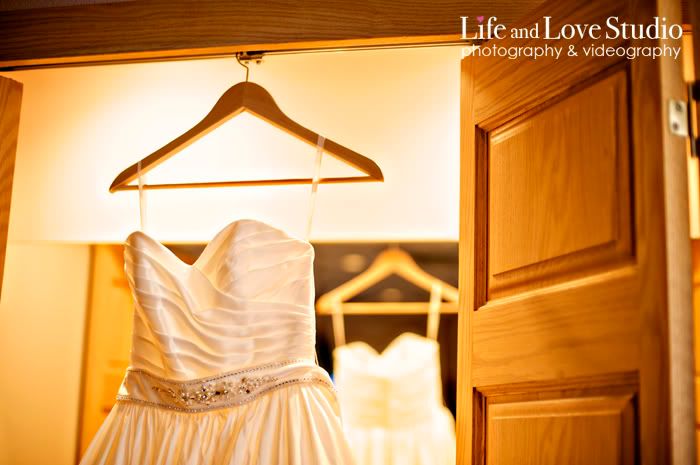 Whitney's mom helps her get ready.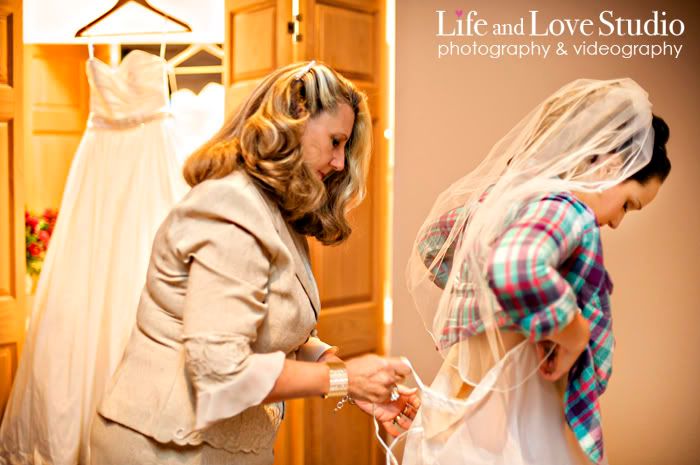 It's love!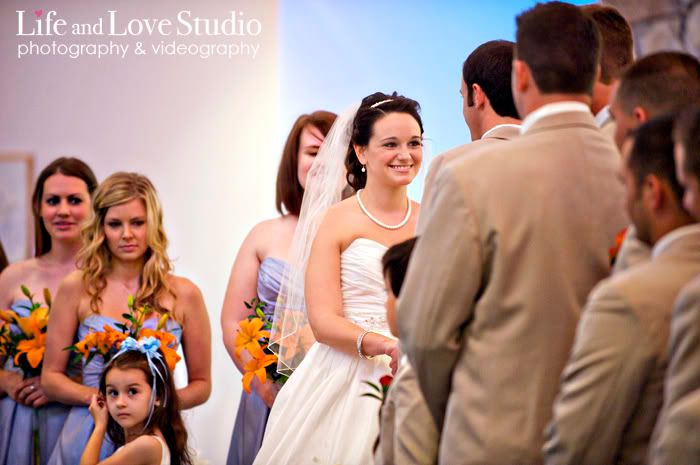 Whitney's grandma looks at her parents. I think they are as happy as their daughter.
This picture was Whitney's idea... I think it turned out cute!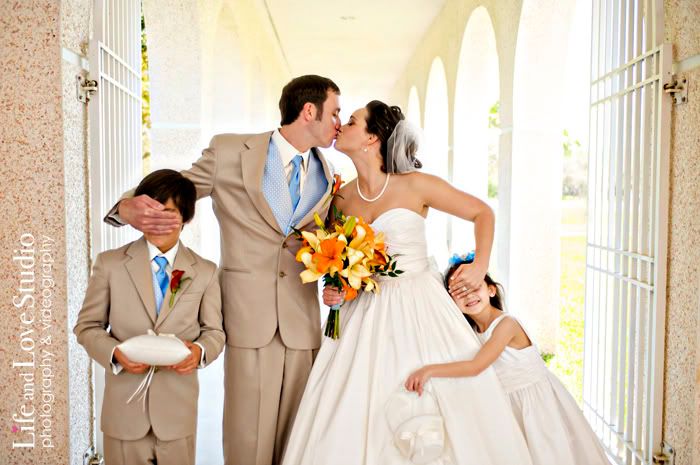 What a great looking wedding party!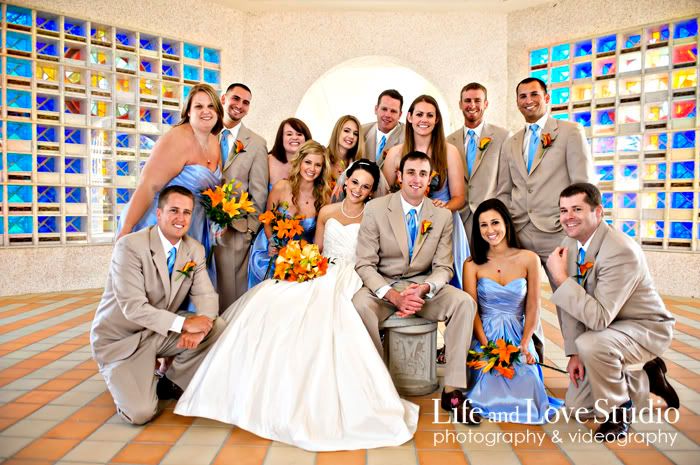 Outside of Pot Belly's movie theater downtown.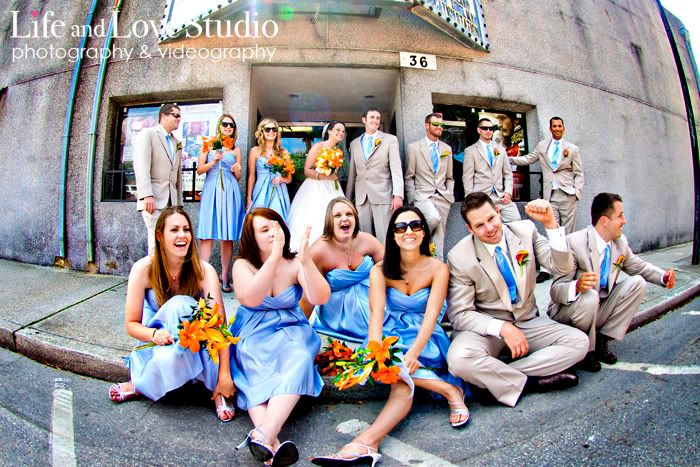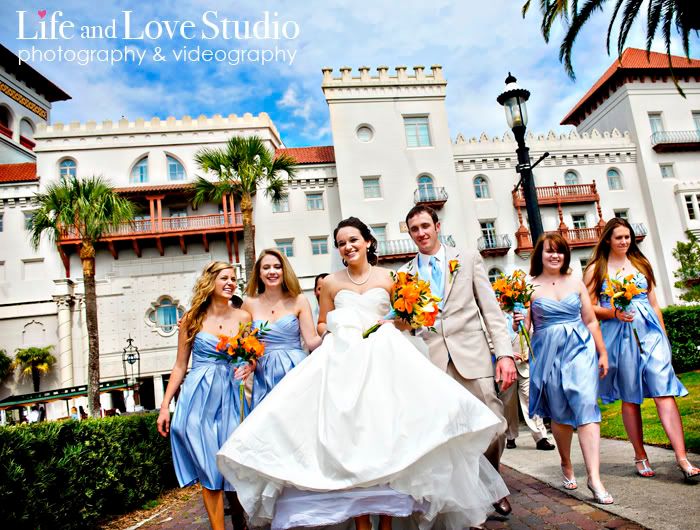 I did not tell Mike to stand this way. I give him all the credit :)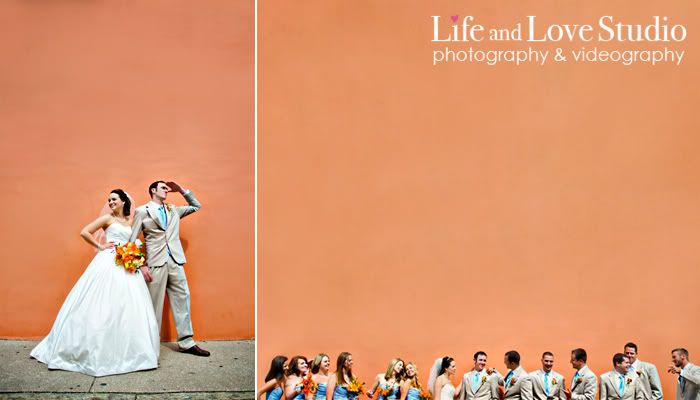 Sweet.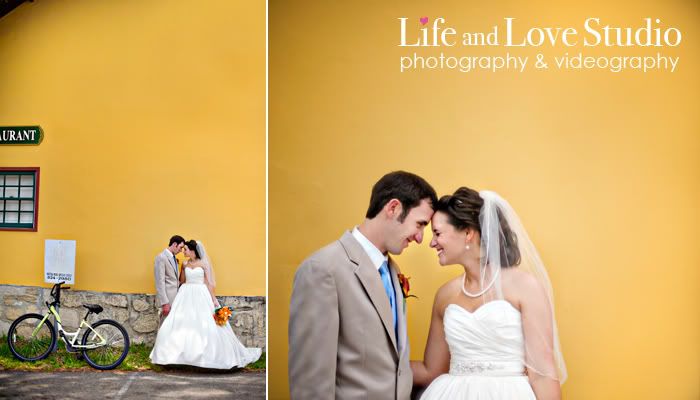 The dolphin came up while Whitney was having her dress bustled in front of the glass.... and they were instant friends.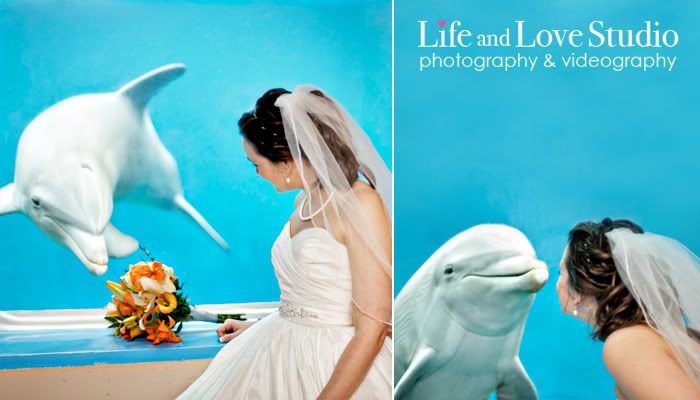 Magical.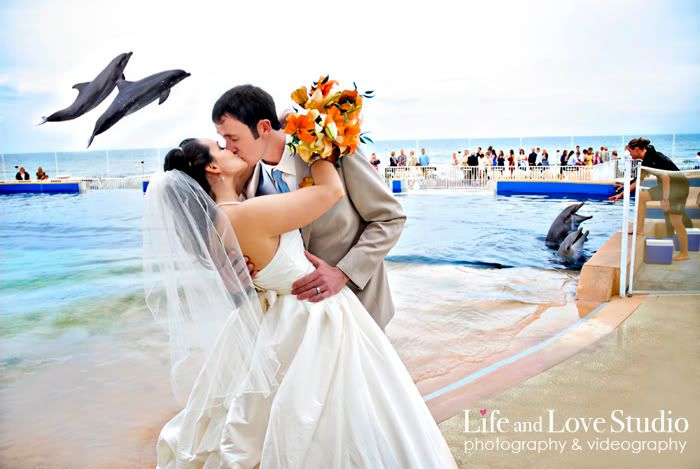 This is when they came out and saw their guests for the first time at the cocktail hour. I LOVE this! (Notice they were being followed)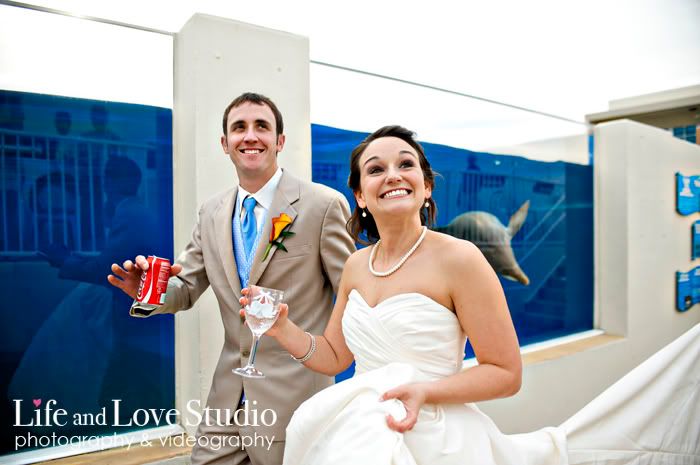 MAybe my favorite. They look adorable and the water looks so enticing!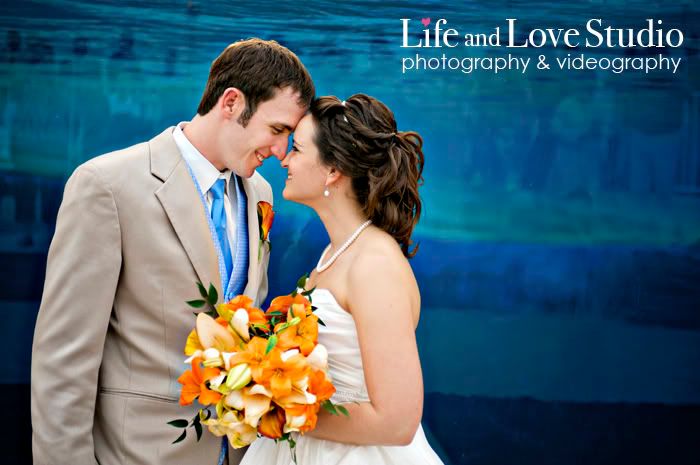 Congratulations you two!