I originally met Jen and Jason Pestano when they renewed their vows on their 10 year anniversary. Since then, they've done a couple family portrait sessions with me for their Christmas cards. Last year the cards turned out so cute. Recently, one of Jen's friends asked how she could top last year's card. Well, I think they did it! We came up with a fun, new theme this year. Jen found adorable pettiskirts for the girls outfits and I came up with the concept to hold up the words, "Merry Christmas." With the help of their favorite card designer,
In A Baby Carriage
, they came up with the final designs below. Pretty great, huh?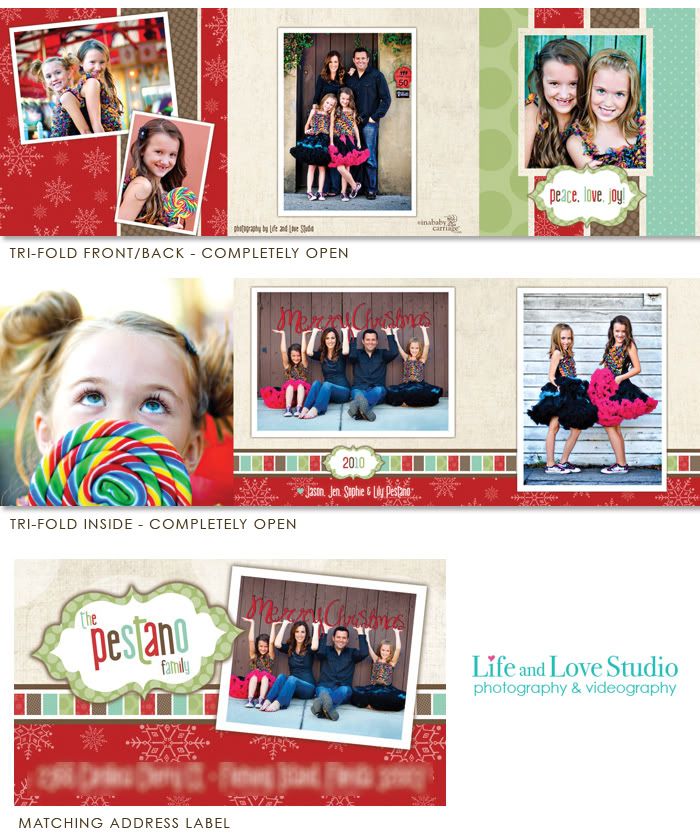 As if they weren't already the sweetest little girls, they gave me big hugs when they saw me and brought adorable drawings with them. Their mom told them how I'm pregnant and they drew pictures of them and me with the baby!