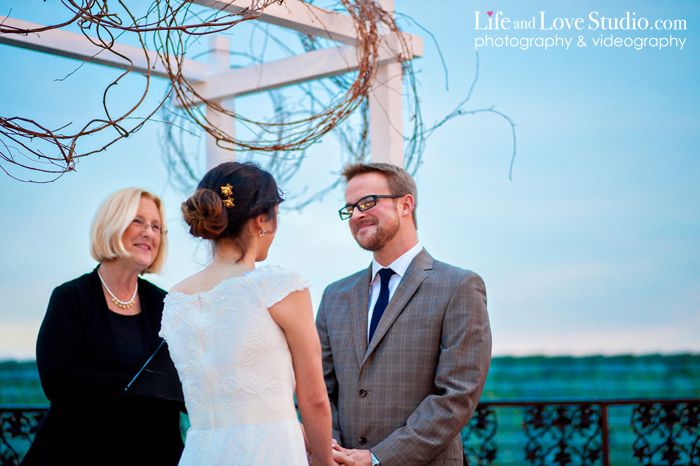 Guest Post: Peggy LaRoche
Tips to create a ceremony that has your vision.
A good place to start the process of customizing your wedding ceremony is to discuss and explore you and your fiance's individual tastes, desires, and expectations. Marriage is a representation of the commitment between two people to their union. It is important that both of the individuals' personalities and styles are strongly represented in order to make the ceremony truly special and unique to the couple.
1. Decide with your
fiancé
i

f you want to write your own vows or make a speech during your ceremony
2. Sharing your "love story" with the officiant will help build rapport and understanding of your personal journey to this important day. The officiant can then
incorporate this information into the ceremony design.
3. Consider elements like a candle lighting ceremony, a sand ceremony, or a wine box ceremony
4. Tell your officiant about any family dynamics that might impact the ceremony such as divorced and step parents, children to be included/recognized, etc.
5. Consider having friends or family members do readings, sing, or play music during the ceremony.
6. Avoid last minute decisions that can compromise the quality of your ceremony.
Here is a sample "order of events" that you could use to loosely base your wedding ceremony order on:
Opening Words, Prayers, or Sayings
Greeting or Gathering Words
Remembrances & Acknowledgements or Thank You's
You now have all of the details necessary in order to create a beautiful and unique wedding ceremony. The most important thing is to keep communication open between you and your fiancé and with the wedding Officiant you have hired to help you create a meaningful and special exchange of love and commitment.