We met Sidney through a college friend, roommate, and bridesmaid of mine, Sarah. She is a girl full of ideas and inspiration. We knew her wedding would be one we'd never forget. I was excited to find out that they chose a garden to hold the event and that we'd be a part of this beautiful day.
Dunaway Gardens
was the setting of this fairytale wedding. Congratulations you two!
The dress.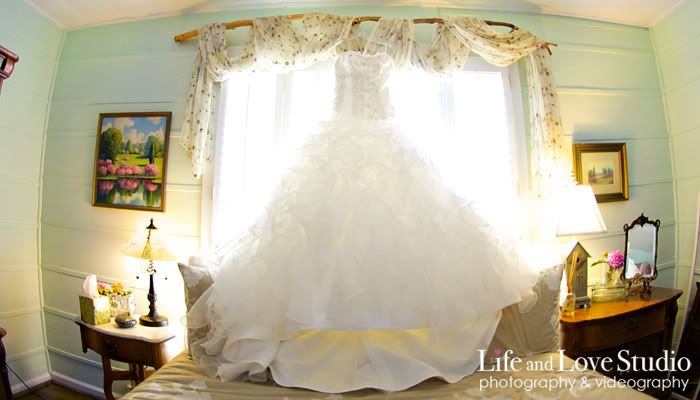 Bridesmaid reaction when the dress was revealed. :)
Sean performed an original song he wrote for Sidney. It was awesome!