A legacy of weddings...
Jill is the sister of Jen, who's beautiful wedding we photographed 3 years ago (Sept 2008) at the Baughman center in Gainesville (
Here is Jen and Mike's
entry
on our old blog
.
Here is their photo
preview
). In fact, we get so many positive comments from other brides who see her wedding pictures on the slideshow of our web site. And we met Jen after photographing
her
friend Lucy's wedding the year before that (Aug 2007) at the Oldest House, here in St. Augustine. We also heard a lot of positive comments about
her
wedding pictures... everyone loved her paisley bridesmaid dresses. I've also photographed Jill and Jen's brother's family who ended up on magnets we had printed to promote our family portraits. Which goes to show this is a good looking group... their pictures have been all over our stuff :)
We love when we can work with friends and family members of our current clients. It makes us feel good because we know they loved their images and trust us enough to spread our name! And we are especially honored to photograph Jill and Bryson's wedding a couple weeks ago at
the Lange Farm
in Dade City. They are a gorgeous couple who are equally as sweet. It was such a pleasure to work with them
and
their friends & families!
This may be the last time a dress is hung from their chandelier. We were nicely asked to take it down, but I'm so glad we got this shot!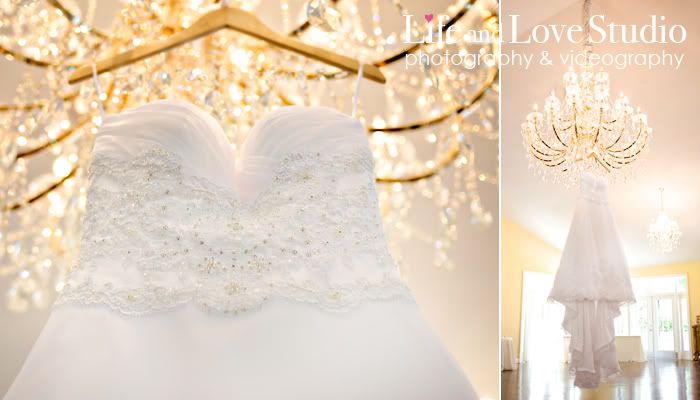 Gorgeous!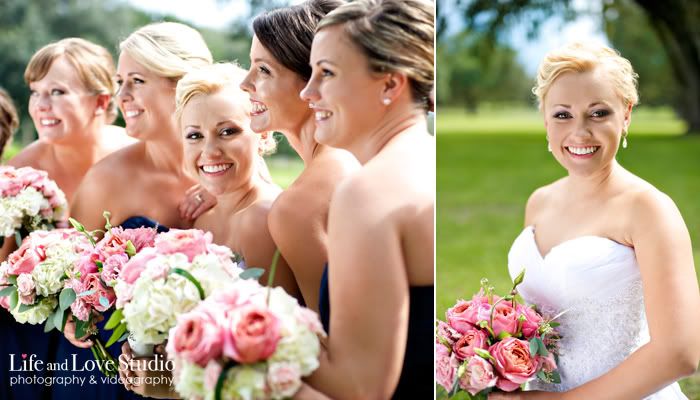 I love these girls!
Work it!
It was a rainy day and we decided at the last minute to do a first look so Jill and Bryson could see each other before the wedding and get their portraits done before the weather got worse. So Bryson waited while Jill came up and tapped him on the shoulder. She teared up and I couldn't help but tear up too. I could feel how much these two mean to each other.
Individually they are beautiful, together they are perfect. See what I mean?
This cat from the farm "adopted" them for the day. It followed us around during the portraits.
What a good looking group of guys.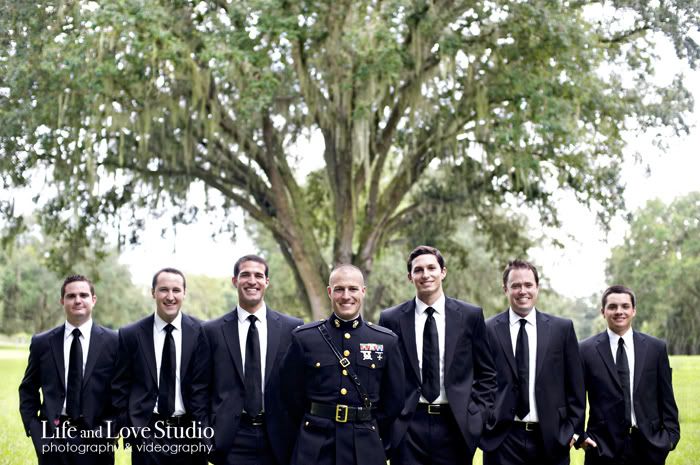 And so natural in front of the camera.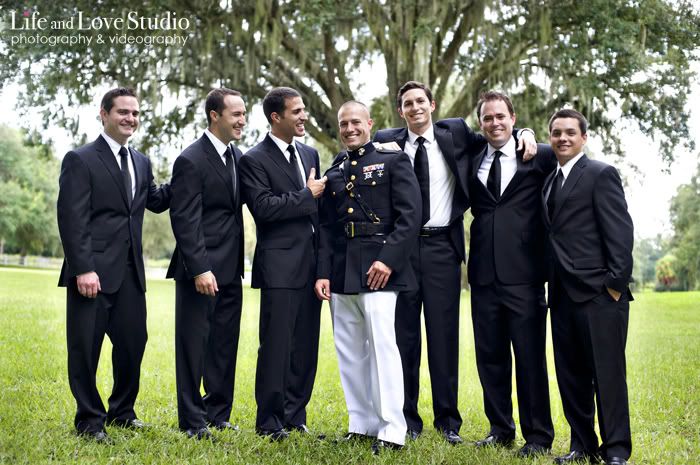 Bryson is in the marines. Thank you for your service!
Rain meant that the ceremony was moved inside at the last minute. But they had a very nice space as an alternative!
This is a proud moment for their parents too. You can see it on their faces. Jill and Bryson have their blessing.
A great first kiss!
They exited the ceremony in a carriage... their son clearly enjoyed this part.
This wedding party was straight from a magazine!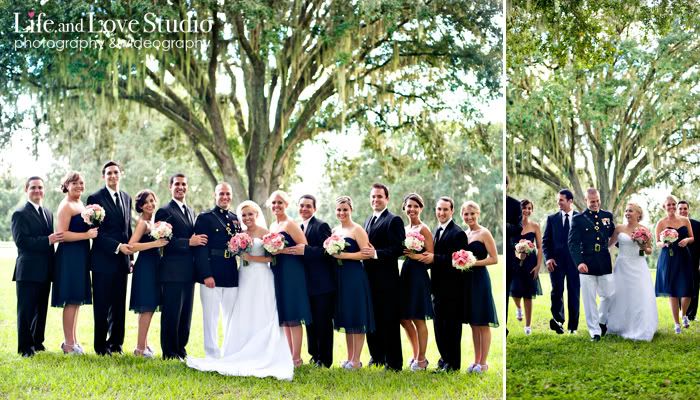 One of many "gator chomps" throughout the day. These girls would make UF proud!
A beautiful moment not just for the newlyweds, but for their family.
The father/daughter dance was a moment that was touching and also a lot of fun.
Bryson's mom could not be more proud of her son. I'm sure of it.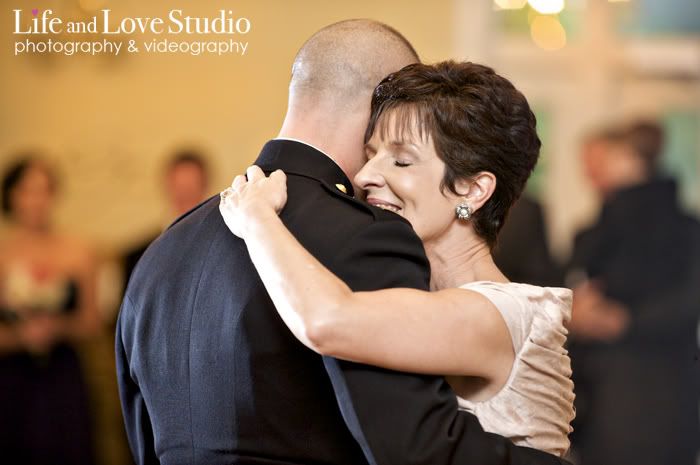 At one point, a friend of Jill's dad came up and read a handwritten letter that she and her friend had written some time ago. It was a plea for him to use his connections to get them tickets to an n'sync concert. It had a list of promises that they would fulfill at varying levels depending on how good of seats he could get them, and included duties such as babysitting and house cleaning. Jill and her friend remembered it well and were only
slightly
embarrassed :)
Bryson's brother gave a fun and heartfelt speech.
Why not?
So sweet.
Jill and her happy little boy.
So handsome!
I think they rigged the bouquet and garter toss... but they are so cute together!
Go Gators!