Design excites me. No, really... my heart beats faster when I see a well thought out magazine ad or when my own marketing designs come together even better than I had imagined.
Marketing materials and album design are the "finale" to my work. I just love to see the pictures come together as a final product. It makes me feel like I've created my own brightly-colored world of images.
Here is our new business card design!

This is our new gift card.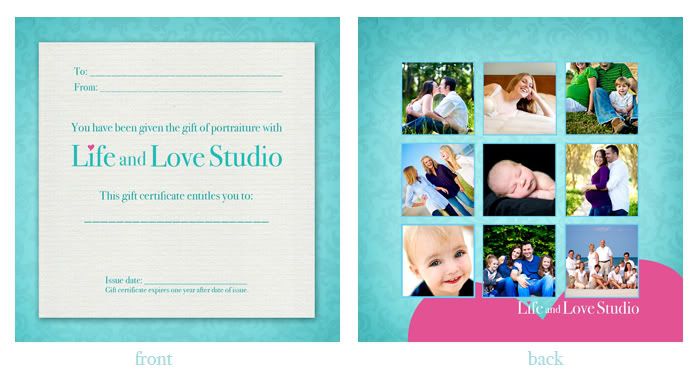 **new note** They just came in today! Here is a picture.